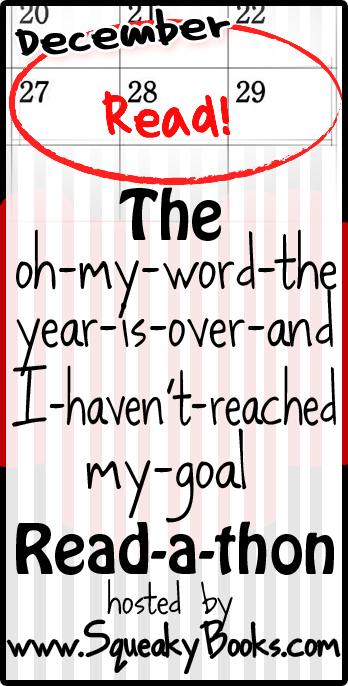 I'm going to try another read-a-thon. It seems that every time I try I get sick or a migraine, but I really want to participate so I'm going to try again!!
Enna Isilee is hosting this read-a-thon over at her blog Squeaky Books. Check out the details HERE. It's really laid back and self motivated. I like that because I can just focus on the reading and nothing more.
To read:
Good luck if you decide to join up!