Do you have stacks of books you don't need and want to trade them for new ones????
I really really really love that site. I've gotten some great books there - especially books I needed to round out a series that I only had some for or only needed like one more book for.
I know some of you have noticed in my Stacking the Shelves or IMM posts that I get books from PBS and asked about it. I thought it was time to share!
If you don't know what Paperback Swap is, here is how their site explains it:
What our Book Club is all about...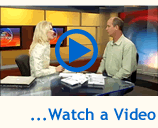 We help avid readers Swap, Trade & Exchange Books for Free.
It's easy: List books you'd like to swap with other club members.

Once a book is requested, mail it to the club member.

In return, you may choose from

5,058,882

available books!
- Books you request are mailed to you for free.
- No late fees. No hidden charges.
We're NOT just Paperback Books! Enjoy trading Hardbacks, Audio Books, Textbooks and more.


Basically you post a book. Someone asks for it. You mail it. You get credit. You request a book from someone else. Repeat!
I've posted a bunch of books I had duplicates of or ones I knew I didn't need. I've even posted nonfiction "textbooks" and swapped them.
You might be thinking:
BUT DOESN'T MAILING COST A FORTUNE????
Nope. You send them Media Mail. For me it's usually been around $2.50 per book. Although I just sent one that was closer to $6. Learned my lesson there. Do NOT use heavy mailing envelops for hardcovers!!!
AHHHH THE PACKAGES TO MAIL THEM COSTS LOTS OF MONEY!!!
No not really. I get around that two ways. I reuse mailing envelops I've gotten for books I've received. I have a HUGE stash of those. But most people don't even use mailing envelops. PBS actually shows you how to wrap a book with paper and mail it. They show using the printed mailing label. I bought a huge role of freezer paper (found it at Walmart), and I use that. Works perfectly and dirt cheap!!!
OK JUST MAILING THEM IN PAPER - THEY MUST ME ALL WRECKED WHEN YOU GET THEM!
Nope not at all! Never once have a gotten a PBS book that was wrecked in shipping. In contrast I've gotten books from publishers that were almost falling out of the envelop it was sent in!
IT'S ALL OLD OR YUCKY OR FALLING PART BOOKS!
Nope. Nope. Nope. I just grabbed City of Lost Souls!!!! Most books look like they are brand new! It's amazing!! It really it. Plus there is a "Good Condition" statement you basically are asked to agree to each time you post a book that states the book is in good condition.
IF THERE'S A MESS UP I BET IT'S HARD TO FIX!
I've had a couple of them. Both where the sender sent me an ARC. You can't swap ARCs. When you receive a book, you need to mark it received and right then you can report there was a problem. PBS tells you to try contacting the sender first to fix it but if that doesn't work they'll get involved. Mine were resolved very very quickly!
Ok there are some things I have learned tho that has made my swapping easier:
If you click on the pics they'll get bigger.
Make and use a "Wish List"!!! I put all the books I want on my wish list, so when they come available I get an email saying it's mine if I accept it!

Create some searches for books you want and save those searches. I two searches saved. One is for YA books published on or after 2007 posted in the last 24 hours. And the other is the same for for MG books.
When I want to check out new books in either category I just have to click on the saved search. All this is found on the left of the screen:
Go back a lot. Looking just once isn't going to find you anything. It's like that one store you go to where you know if you need to keep going back because it turns over so much. That's PBS.
Questions????? Check out the HELP PAGE on PBS. It has lots and lots of answers to typically asked questions.
So that's Paperback Swap. Love that site!!!! They really work to make it a place were people are sending and receiving good used books. It's well organized, well managed and well done!
Give it a shot.