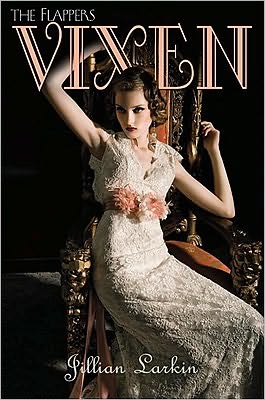 Title:
Vixen
(The Flapper Series #1)
Author: Jillian Larkin
Publisher: Random House Children's Books
Summary
Jazz . . . Booze . . . Boys . . . It's a dangerous combination.

Every girl wants what she can't have. Seventeen-year-old Gloria Carmody wants the flapper lifestyle—and the bobbed hair, cigarettes, and music-filled nights that go with it. Now that she's engaged to Sebastian Grey, scion of one of Chicago's most powerful families, Gloria's party days are over before they've even begun . . . or are they?

Clara Knowles, Gloria's goody-two-shoes cousin, has arrived to make sure the high-society wedding comes off without a hitch—but Clara isn't as lily-white as she appears. Seems she has some dirty little secrets of her own that she'll do anything to keep hidden. . . .

Lorraine Dyer, Gloria's social-climbing best friend, is tired of living in Gloria's shadow. When Lorraine's envy spills over into desperate spite, no one is safe. And someone's going to be very sorry. . . .
Student Review
I liked Vixen, but didn't love it. I didn't love it because it was kind of hard to follow at times. Between who was talking and what they were talking about. Also it was kind of slow in the beginning. But on the contrary after you get past the slow part it's pretty good. It's also pretty funny throughout the book. So all in all it was OK but not in my top ten, but not in my bottom ten either. Just sort of in between.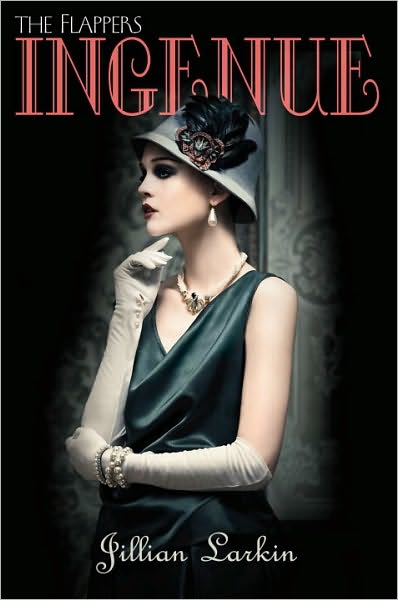 Book #2 in the Flapper Series - Ingenue - is set to come out in August.